National Investments Company succeeded in new investment in Pipe Technologies ("Pipe"), a U.S.-based Pipe fintech company, valued at US$ 2 billion, the world's first trading platform for recurring revenues.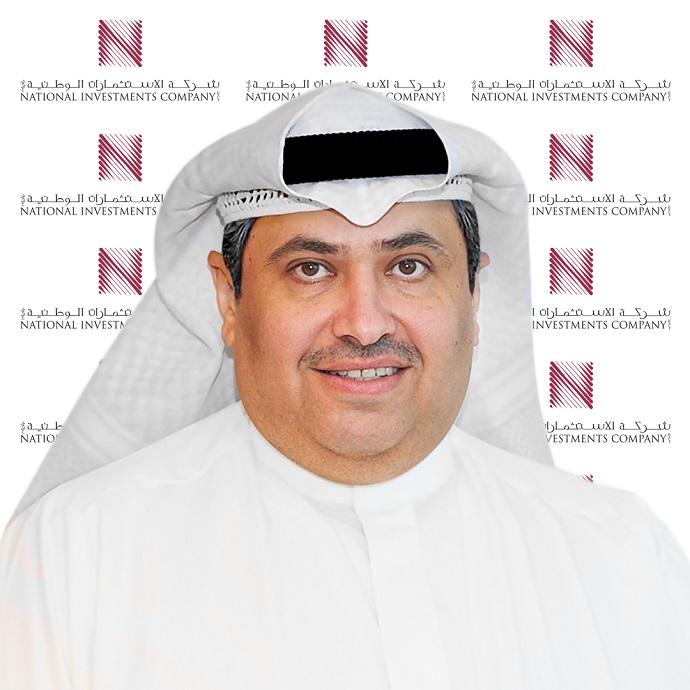 Mr. Fahad Al Mukhaizim, CEO of National Investments Company ("NIC"), said in a press release: The Investment Banking Sector ("IBS") managed to capture many new investments in the infrastructure, real estate, credit and technology sectors, Furthermore the Company started the year 2021 with a strong pipeline of mandates, including a number of M&A buy-side mandates, a number of sell-side mandates, restructuring, as well as contracts to provide general advisory services.
Al-Mukhaizim pointed out that NIC recently invested in Pipe Technologies as part of its expanding investment strategy targeting the technology sector. Pipe is a fast-growing US-based financial technology company recognized as the world's first trading platform for recurring revenues, with its recent fundraise valuing the business at US$ 2 billion.
Al-Mukhaizim said: "NIC's technology investment strategy focuses on supporting companies and founders, venture capitalists that are likely to disrupt several industries, including financial services, data security, software, and mobility, health and food. The goal is to invest in projects and companies that are likely to have a huge impact on their respective industries and eventually the regional landscape."
Pipe's valuation of US$ 2 billion was achieved in just under a year since its public launch in 2020, making it one of the fastest financial technology companies to reach this rating in history. More than 4,000 companies have signed up on the Pipe trading platform since launch, and over 25% of the companies on the platform operate in non-Service as a Software verticals. Tradable annual recurring revenue on the Pipe platform is in excess of US$1 billion and trending toward US$ 2 billion, with tens of millions of dollars being traded every month.
Al Mukhaizim added "Pipe has received strong interest from leading global investors in the venture capital sector and offers considerable scope for long-term returns and capital appreciation. The company offers an excellent platform for subscription-based companies to access growth capital in a debt-free way through securitizing their revenue streams. This is especially important for fast-growing companies that would otherwise need to access funds by raising capital at dilutive terms."
In addition to the Pipe investment, NIC has recently invested in several global and regional venture capital funds as well as direct investment opportunities. The direct opportunities include NotCo and DarkTrace. NotCo is one of the most exciting food technology firms focusing on plant-based alternatives, utilizing patented AI technology. DarkTrace is one of the global cyber-security champions utilizing AI technology to help clients thwart cyber-attacks.
Al-Mukhaizim also said that the IBS advisory team is always continuing with efforts to provide advisory services, including the completion of a financing mandate for a leading fitness and lifestyle business. It is also in the process of listing Al Safat Investment Company. Additionally, it is concluding a buy-side transaction for a leading logistics company; one of Kuwait's largest multi-sector businesses. The alternative Investments Department has successfully completed two projects with a group of its clients to develop logistics warehouses in Europe, specifically Italy and Germany, whereby the first project, a warehouse located in Italy, was leased to FedEx. The second project in Germany is in its final stages of signing a leasing. The team is currently exploring an investment in a student housing project in Orlando, Florida, and in the advanced phase of due diligence to invest in a leading regional VC platform specializing in delivery.
In conclusion, Mr. Al-Mukhaizim praised the performance of the Company's various sectors, especially IBS, in providing reliable advisory services to individuals and companies alike, so that NIC, thanks to the efforts of its various sectors, remains fully prepared to meet all the changes, challenges and developments in the local, regional and global investment markets. He also stressed that NIC is continuing its plans and is maintaining its excellent financial indicators, and the confidence of its customers and shareholders.