FINANCIAL INSTRUMENTS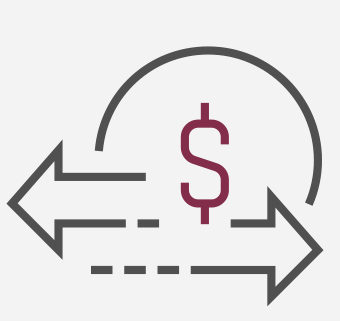 Our skilled team executes
transactions professionally
both in the Kuwait Stock
Exchange & the Gulf markets.
We build strong relations
between NIC and brokers,
both Local & International.
They are evaluated periodically
to achieve best services.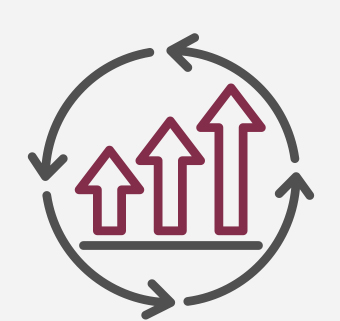 The newly established Market
Maker service is an innovative
function within Kuwait Stock
Exchange (Boursa)
Provide ASK-BID on an
ongoing basis for security
in the market
Reduce Gaps between ASK-BID in order to improve trades

RESEARCH AND STUDIES
Research is an essential component of NIC's Asset Management and Investment activities. The company has invested heavily in both human resources and information system and is continuously building upon its research capabilities to assist managers and clients in making well-informed and intelligent investment decisions.NIC's solid research base has been instrumental in the company's contribution to the development of the Kuwait financial markets.
Periodic reports covering regional & local market trends and sectors & company specific research.
Developed the NIC 50, a unique weighted index which tracks the 50 most actively traded companies by value listed in Boursa Kuwait.

FUNDS MANAGEMENT
NIC offers a wide range of investment fund products which includes Conventional and Shariah Compliant funds investing in listed and unlisted equities in Kuwait and GCC regions. It also has specialized sector-focused funds investing in Services and Telecommunications sectors, Industrial and Petroleum services sectors. Investment opportunities are available to institutional and retail clients through in-house managed funds to meet investor's risk/return profiles.
Investment Features
-Professional Management
Funds are managed by a qualified and professional team of seasoned fund managers which benefits the investors' who lack time and resources to enter the market and manage risk.
-Diversification
Reduces investment risk by adequately diversifying among range of sectors and securities with an objective to achieve superior risk adjusted returns.
-Liquidity
Funds are liquid vehicle with monthly entry and exit points.

PORTFOLIO MANGEMENT
Introduction:
Within the overall investment portfolio, equity securities play several beneficial roles. These roles include capital appreciation, dividend income, diversification, and the potential to hedge inflation.
Our wide range of innovative, client-focused equity solutions across the investment spectrum are all driven by proprietary fundamental research and a robust investment process. Our objective is to deliver strong risk-adjusted returns and to tailor equity strategies to investors' unique investment objectives.
NIC offers a comprehensive range of Portfolio Management services including discretionary, non-discretionary and custodial accounts to institutional and high net worth investors. With a keen eye on performance, the company focuses on outperforming the benchmark over the long run on risk-adjusted basis while at the same time minimizing the volatility associated with the Capital Markets. Investment opportunities are available to institutional and retail clients through separately managed portfolios. NIC also offers a variety of investment products to diversify client portfolios.
SMA
A separately managed account (is an investment portfolio owned by one investor and managed on a discretionary basis by the asset management team
The SMA's invests in the followinq types of assets: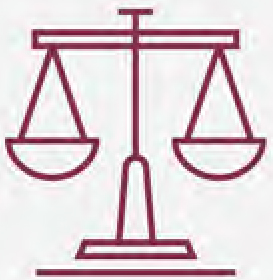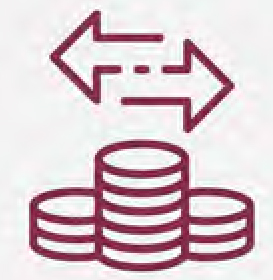 Cash and money
market funds
Sharia Compliant
Local SMA
Within each SMA, there is at least one investment model , whose job is to manage the ongoing asset allocation based on one or more of these Investment models.
NIC offers investors discretionary portfolio management services in the local and regional markets.
Objective: to achieve high total return on a risk adjusted basis vis-é-vis the identified benchmark.
Medium to long term in "blue-chip"
50% to 70% of the portfolio will invest in these equities which adhere to the following criteria:
•Stable growth
•Strong operating profits
•Strong management team
•Solid financial standing
•Dividend income
•Attractive fundamentals
•High liquidity
Short to Medium term investments
20% to 30% of the portfolio will focus on these investments including:
•Short term IPO's
•Opportunities arising from trading disparities
•Financially restructured companies with sound growth prospects
•Liquid small cap companies with promising growth prospects

As of 30 ٍ June 2023 NIC manages in excess of KWD 1.08 billion (USD 3.511 billion)